ROB SMITH: O MODESTO ARQUITETO DA GRANDEZA DOS WASPS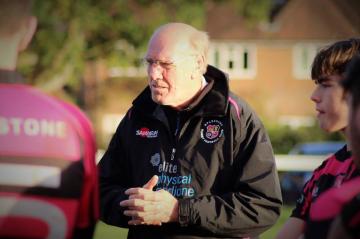 Como estava previsto, Rob Smith estará connosco em Fevereiro, mais propriamente de 12 a 15, para conhecer o clube, perceber como nos poderá ajudar, e conversar com a direcção para perspectivar o futuro. Deixo-vos uma conversa com ele do conhecido jornalista de rugby, Brendan Gallagher, que foi publicada em Agosto de 2013 no The Rugby Paper.
Brendan Gallagher meets the modest architect of Wasps greatness
Rob Smith never sought the limelight as a player, coach or indeed guru to some of England's most promising youngsters, so it was typical that he should step down at his beloved Wasps on a quiet Friday in August when the rugby world was asleep and the sporting world looking elsewhere.
Has any one individual in the Premiership given more to their club over the last 40 years or so? I doubt it. Smith was a first team stalwart in the backrow for a decade before a marathon 14-year stint as the Wasps coach, a period which straddled the amateur and professional eras and which saw the club win the first ever professional Courage League in 1997. And then came possibly his defining role.
It's as a talent spotter and nurturer of rugby talent that Smith has had his greatest impact, whether it be cleverly bringing on the likes of Lawrence Dallaglio and Joe Worsley when coaching the first team or, or nearly two decades later, unleashing Christian Wade, Elliot Daly and Joe Launchbury on the rugby scene. He says there is no secret but I don't believe him. If it was that easy everybody would be doing it. (NOTA: Também poderiamos incluir Billy Vunipola, James Haskell, Danny Cipriani, Joe Simpson, etc, etc.)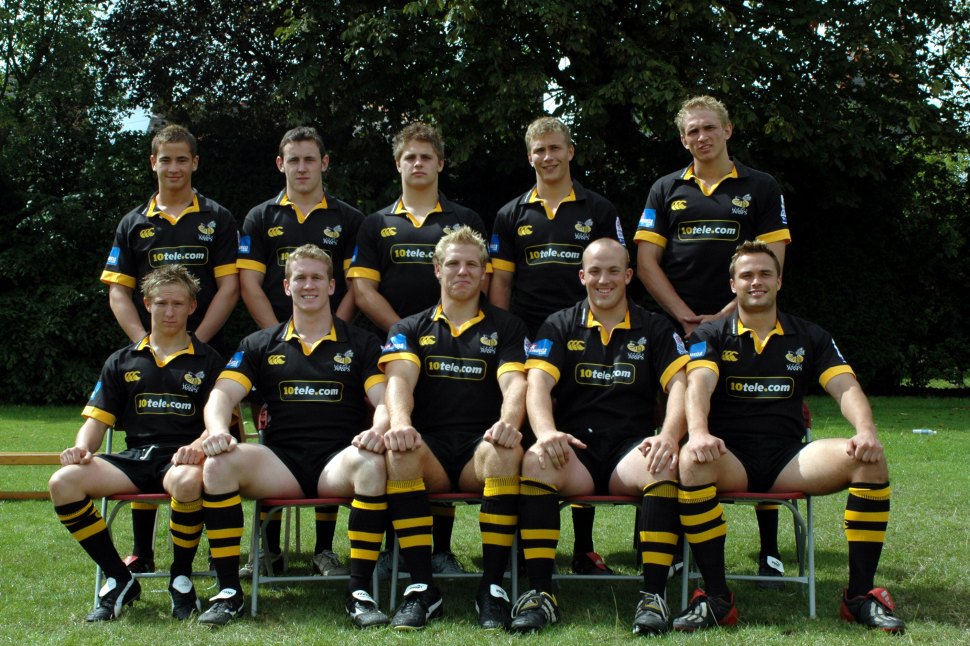 Jogadores da Academia em 2004/2005, com Danny Cipriani, Tom Rees, e James Haskell, que chegaram a internacionais A por Inglaterra.
"Seriously it's not rocket science," pleads Smith. "You just always look for that little bit more in somebody and the moment you see it you just know. There are hundreds of talented youngsters out there with good athleticism and skill-sets but it's the little x-factor that marks out the special ones. That's where my background helps I suppose. I have seen those 'Wow moments' before with the brilliant internationals and Lions I was lucky enough to play with and against or coach at Wasps so I know what they mean in a young hopeful.
"Ok, a few examples. When I was the first team coach we used to go down to St Jean de Luz on the Basque coast for our pre-season and a couple of warm-up games against a local select team. Generally it was pretty relaxed but as you can imagine given the Basque opposition the games could get a little spicy up front.
"Anyway one year I took a very young Joe Worsley down, I think he was still 17 and playing for our Colts and lo and behold in the first ten minutes it all kicked off and Joe was left in a heap. I rushed on in a panic. 'What the bloody hell am I going tell his mum now?' was my first thought but when I go there Joe was getting up and just gave me a big wink and smile. He was having the time of his life.
"It was the same with Lawrence Dallaglio, I picked him as a schoolboy for a senior Tens competition down at Camberley and although Wasps were playing well we picked up three or four big injuries and were down to the bare minimum come the key games. I looked around at those Wasps still standing and Lawrence seemed to grow three inches taller right in front of me. Out on the pitch it was Lawrence, the youngest on view, who led the charge.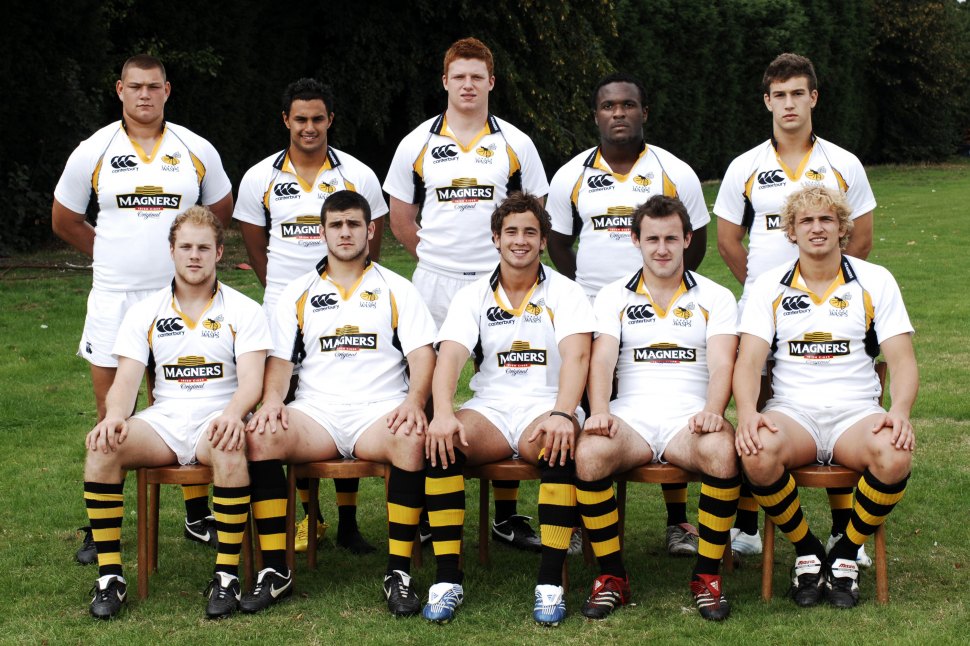 Jogadores da Academia em 2006/2007, ainda com Danny Cipriani, Joe Simpson e Rob Webber, que chegaram a internacionais A por Inglaterra. Na foto está ainda Mark Odejobi, que foi internacional de Sevens.

"With Christian Wade the 'wow' moment was pretty much the case of watching a genius at work. I saw him down at a junior tournament at Henley and he was into athletics and basketball at the time. He was a completely untutored rugby talent but there he was scoring tries for fun without anybody laying a hand on him. Of course you always have to work on fitness, defence and kicking and that has been our focus over the years with Christian – but you are born with those fast feet that can beat two defenders in a telephone box. Nobody can teach that.
"For the vast majority of young players I have worked with, the key moment comes when you take them out of their school environment or junior team – where they are invariably the star player and rule the roost – and try to get them playing as a team member with their equals, and, in some cases, betters. It can take a big switch in mindset although some like Christian got it instantly.
"The environment at Wasps helps. I often used to take a young lad and his parents on a club tour when they were thinking of joining and at the end of the day I'd ask the player for his impressions. Often it was something really trivial like how surprised he had been to walk into the gym down at the training ground and see Joe Worsley washing the windows and Lawrence sweeping the floor. That's a pretty strong message. My philosophy after that is just let the player grow in his own time. Support, help, guide and give advice if they ask but give them time and space to be the best players they can be." (NOTA: Muito importante!)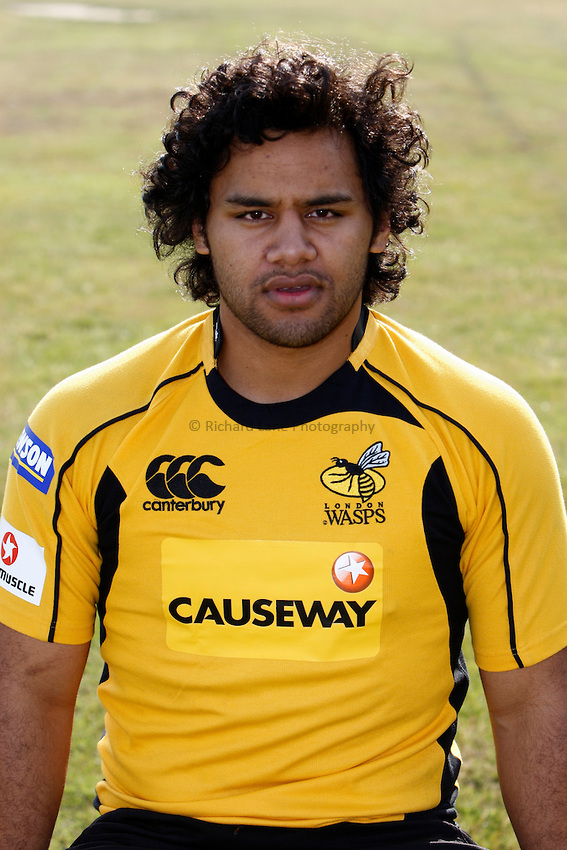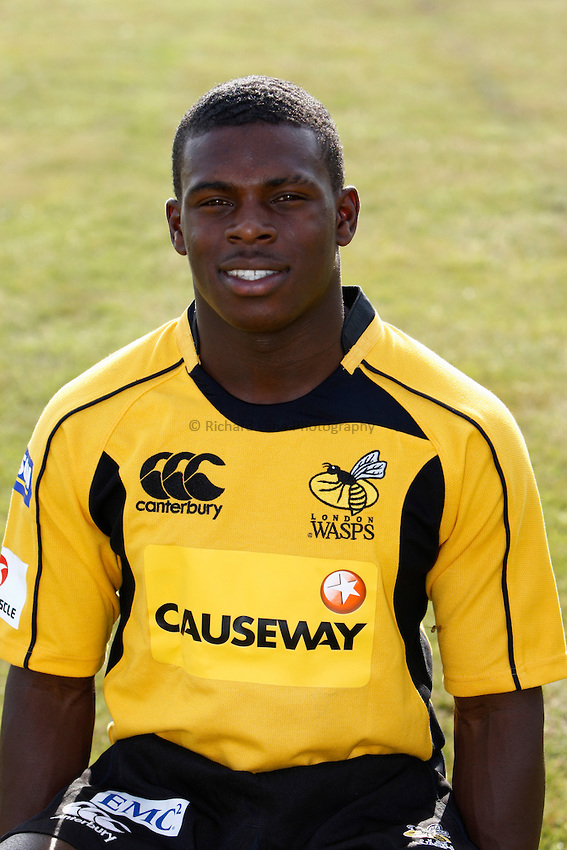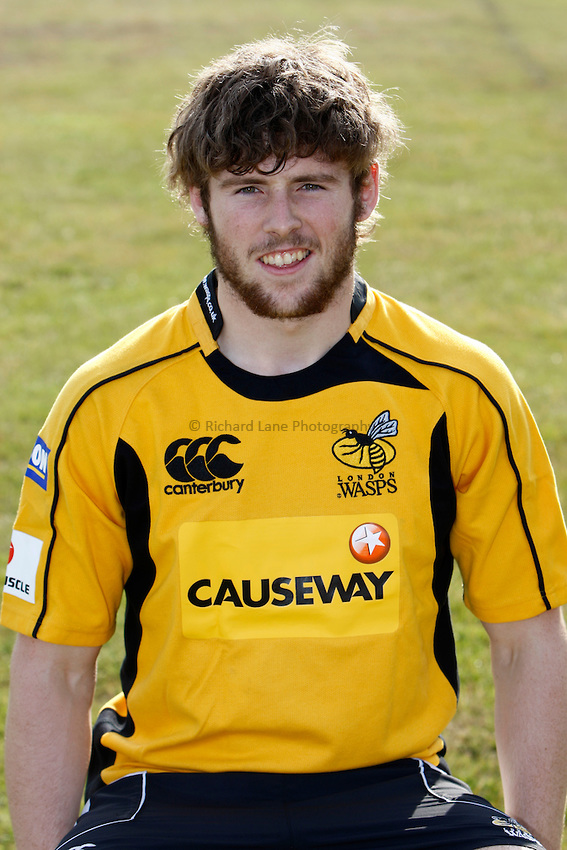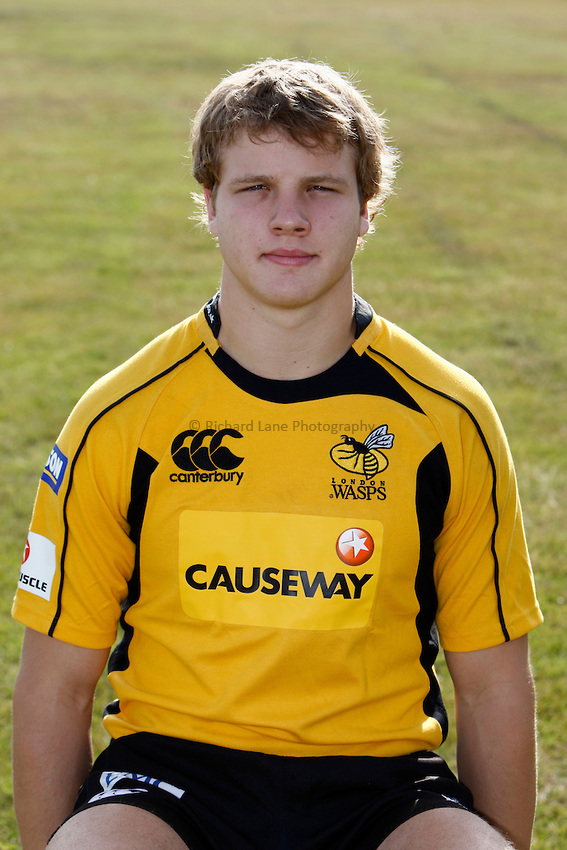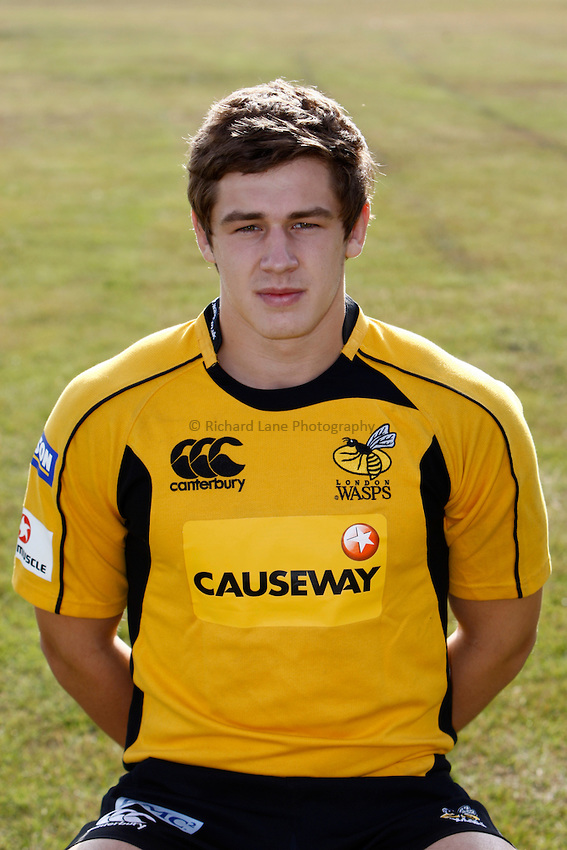 Jogadores da Academia em 2010/2011, a última grande fornada antes da crise dos Wasps, e da reforma de Rob Smith: Billy Vunipola, Christian Wade, Elliot Daly e Joe Launchbury já são internacionais A, Sam Jones, só não o é porque se lesionou antes da estreia.

If Smith's role at the Academy has ultimately defined him, his other contributions at Wasps should not be overlooked. As a player he was just short of international class but handy enough to play for Middlesex and London. A career highlight was probably when he took three weeks unpaid leave from his then job as a teacher in 1974 to tour South Africa with Middlesex, a trip that included a memorable game against Transvaal at a packed Ellis Park.
Glorying in the nickname of 'Hector' due, it is thought, to some alleged similarity with the TV cartoon character in Hector's House, Smith was approached by the Wasps committee at the end of 1985 season with the suggestion that he stepped down as a player and took over as coach with immediate effect.
At one of his first Tuesday night sessions down at Wasps' old Sudbury ground he – the only coach – was confronted with 70 senior players to organise. A daunting start, but Wasps during his period in charge boasted an extraordinary collection of major rugby brains and subsequent movers and shakers: Rob Andrew, Dean Ryan, Nigel Melville, Damian Hopley and Lawrence Dallaglio not to mention the regular influx of PE teachers and recent sports graduates.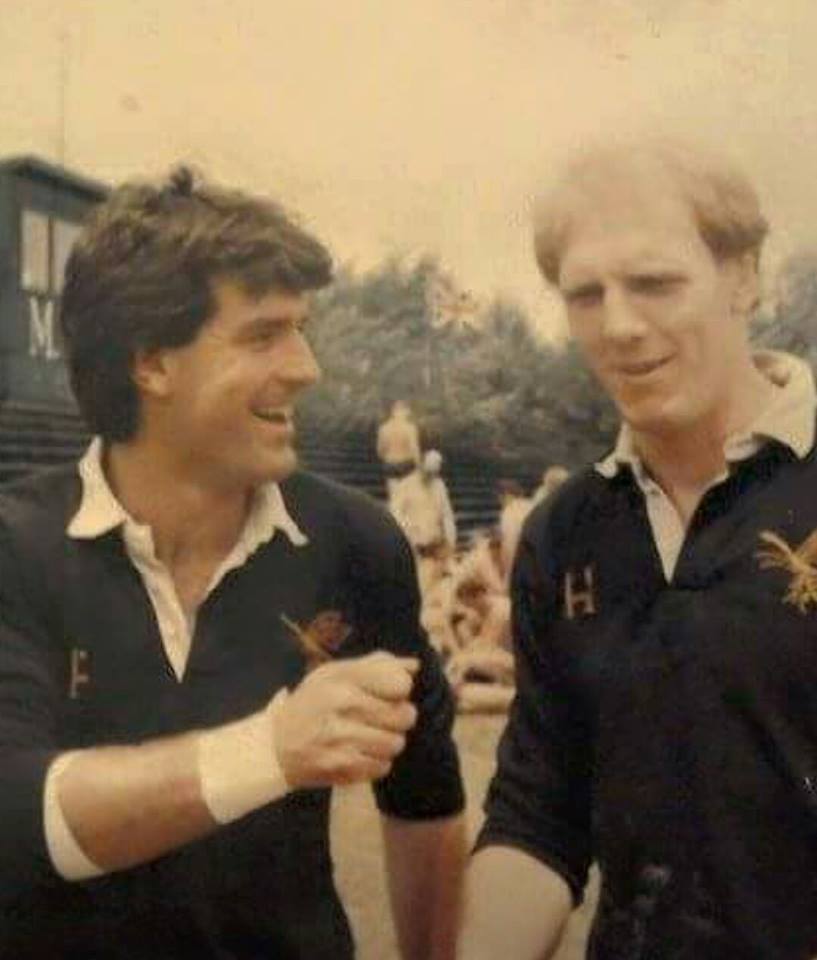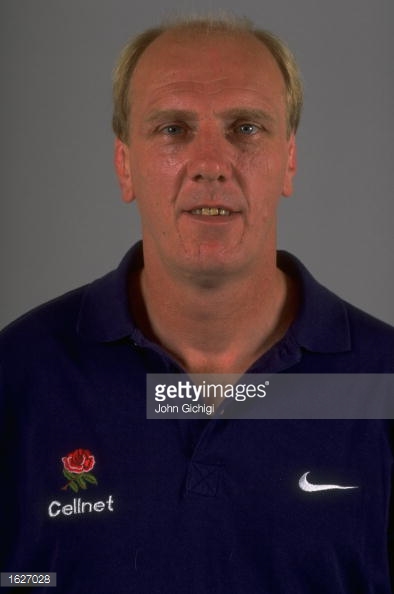 Rob "Hector" Smith enquanto jogador, e quando fez parte da equipa técnica da seleção inglesa (1998)
Perhaps the last word should go to Dallaglio: "Funnily enough I do remember those Camberley Tens Rob mentions. Back in those days there were only ten or eleven League games a season and making your mark as a youngster was no easy thing. You had to seize every opportunity. I remember being very pumped up for that Tens tournament, which we won, and Rob obviously saw something that day which he stored away.
"It goes without saying that Rob has a great eye for spotting exceptional rugby talent but he has brought so much more to the club. For decades now he set the tone.
"After his long successful spell as first team coach he could have taken a big job almost anywhere but instead he devoted himself to what some would describe as a lesser job. That takes a lot of humility and loyalty. To have a man of his experience and talent guiding players from the age of 13 and 14 at school into the Wasps A and first teams and then onto England in many cases has been a fantastic thing. His legacy is just massive, it's there for everybody to see every time Wasps run on the field."